Hipcooks Private Classes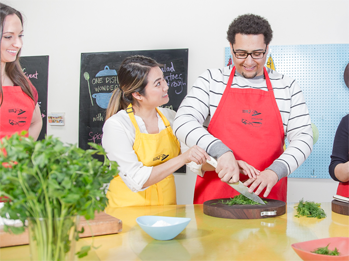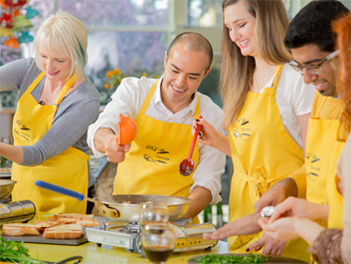 Hands-on Private Cooking Classes tailored to your group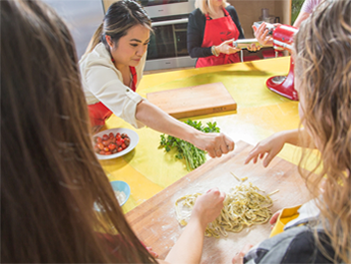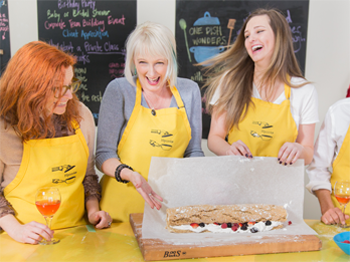 Let us do the organizing, prep & cleanup — you immerse yourselves in a memorable experience!
Great for...
Corporate Team Building. Client Appreciation Event. Bridal Shower. Birthday Party! Retirement Party, Get together with Friends! Summer Associates. Bridal Shower. Fundraising.
Up to 6 people are easily accommodated.
If your group is larger, please let us know.
Flat fee of $1190, all-inclusive. We supply everything (ingredients, aprons, wine, etc.) Just bring yourselves!
Includes food & drink, served as a delicious meal at a large communal dining table.
Enjoy a day-of discount in our retail store.
Inquire in the form below if you are interested in extending your class to include a meeting.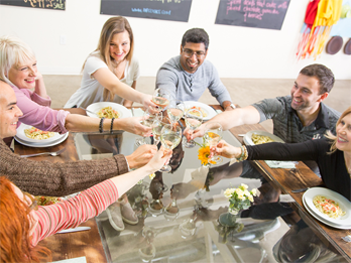 OUR MOST POPULAR PRIVATE CLASSES
Our two Tapas Classes! With small dishes, there is something for all skill levels & tastes.

Viva España: ¡Tapas!
Spicy candied nuts

Viva España: ¡Tapas!
Manchego con Membrillo & Marinated olives

Viva España: ¡Tapas!
Puré de garbanzos

Viva España: ¡Tapas!
Empanadillas Argentinas

Viva España: ¡Tapas!
Tortilla Española

Viva España: ¡Tapas!
Gambas Bravas

Viva España: ¡Tapas!
Flan de Caramelo

¡Más Tapas!
Patatas bravas with orange saffron aoili

¡Más Tapas!
Ceviche & mango salsa on mini tostadas

¡Más Tapas!
Spicy & crispy garbanzos

¡Más Tapas!
Stuffed piquillo peppers with quinoa and Manchego cheese

¡Más Tapas!
Empanadas de jamón y queso

¡Más Tapas!
Endives with red onion & olive
Choose your Class Menu from our Class Descriptions to find a class that tickles your taste buds, or allow us to help select the perfect class for your group!